Find a Carrier Dealer Near You
If you're looking for a simple way to provide heating and cooling to a specific area of your home, consider going ductless.
Maximize your comfort and enjoy better indoor air quality (IAQ) without having to add or rework existing ductwork!
Install a ductless system for that addition you've been planning for your home. Or add it to an area you're finishing, like the basement, attic, or garage. Ductless systems offer a simple way to provide comfort wherever you need it!
With Carrier Northwest, all you have to do is select a Carrier dealer from our directory and mention how you would like to go ductless. They will take care of the rest. Looking for ductless system repair or maintenance services in dealers in Oregon, Washington, Montana, northern Idaho, and Northern California? A Carrier HVAC dealer can provide any ductless service you need!
Carrier Is Here for You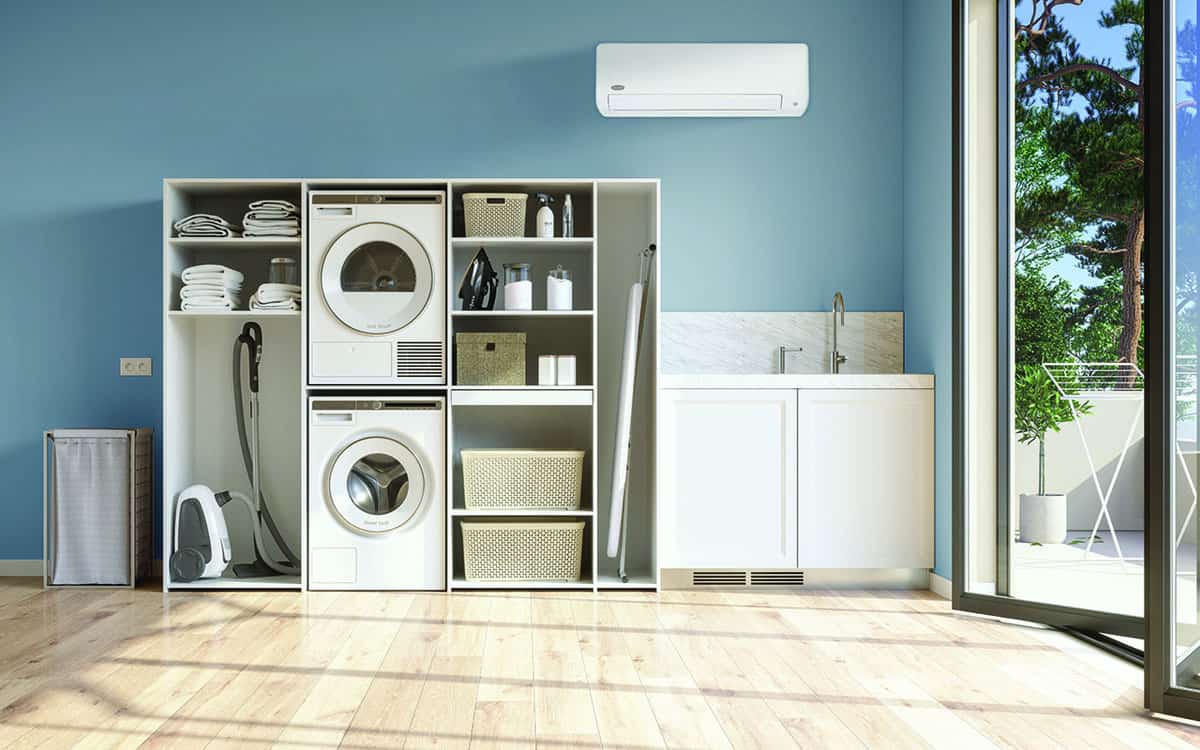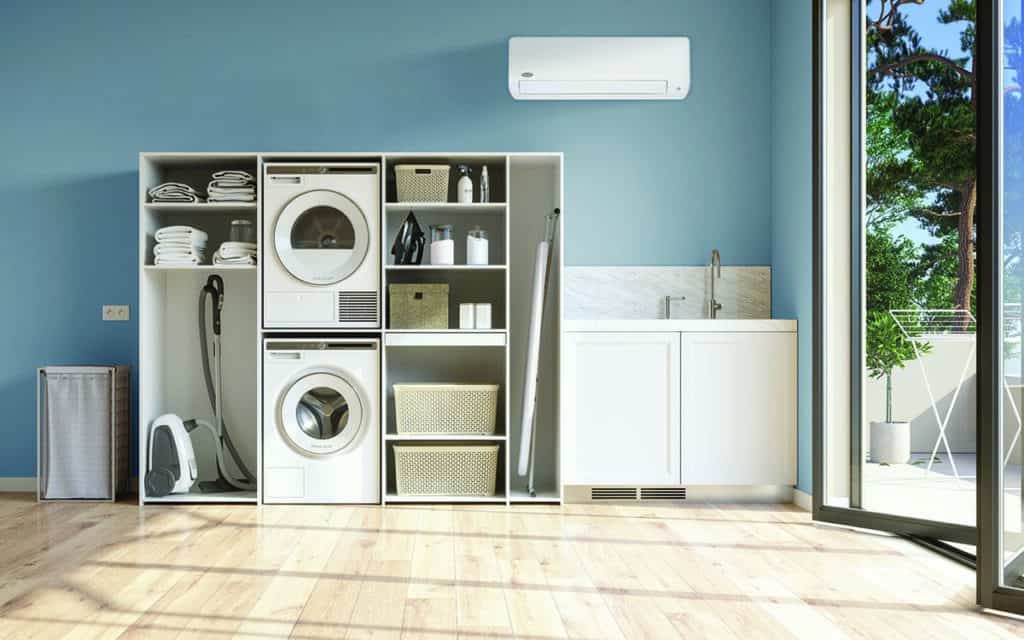 For over 100 years, Carrier has been keeping homes and businesses comfortable and safe. Each one of the Carrier HVAC dealers in our Carrier Northwest network is committed to the same principles of honesty, integrity, and professionalism.
You can count on Carrier to provide the top-quality products and services you deserve. Your Carrier dealer will inspect all the heating and cooling components inside your home to ensure your safety.
Every Carrier dealer is knowledgeable and experienced in working with ductless systems. No matter what your ductless needs are, they can help. Go to our directory to find your Carrier dealer today.
How Does a Ductless System Work?
Ductless systems involve two main parts: an indoor unit and an outdoor compressor. A conduit connects the two parts. The primary benefit of a ductless system—also referred to as a mini split—is the ability to deliver comfort without any ductwork.
You can mount the indoor unit to the wall or ceiling. You can add multiple indoor air handlers to different areas of your home to create a zone control system. Each air handler has a thermostat, giving you greater control over the temperature in your home.
Ductless Installation
Don't trust just any heating and cooling company to install your HVAC equipment. Carrier HVAC dealers are experienced and committed to providing satisfactory results. Our directory consists of the highest-rated Carrier dealers in your area.You want a team of HVAC experts that will consider all variables—such as the size of your home, the layout, and your particular heating and cooling needs. Your Carrier dealer will work with you to ensure you feel comfortable in every area of your home.
Schedule an appointment to speak with a Carrier dealer about going ductless today!
Why Should I Go Ductless?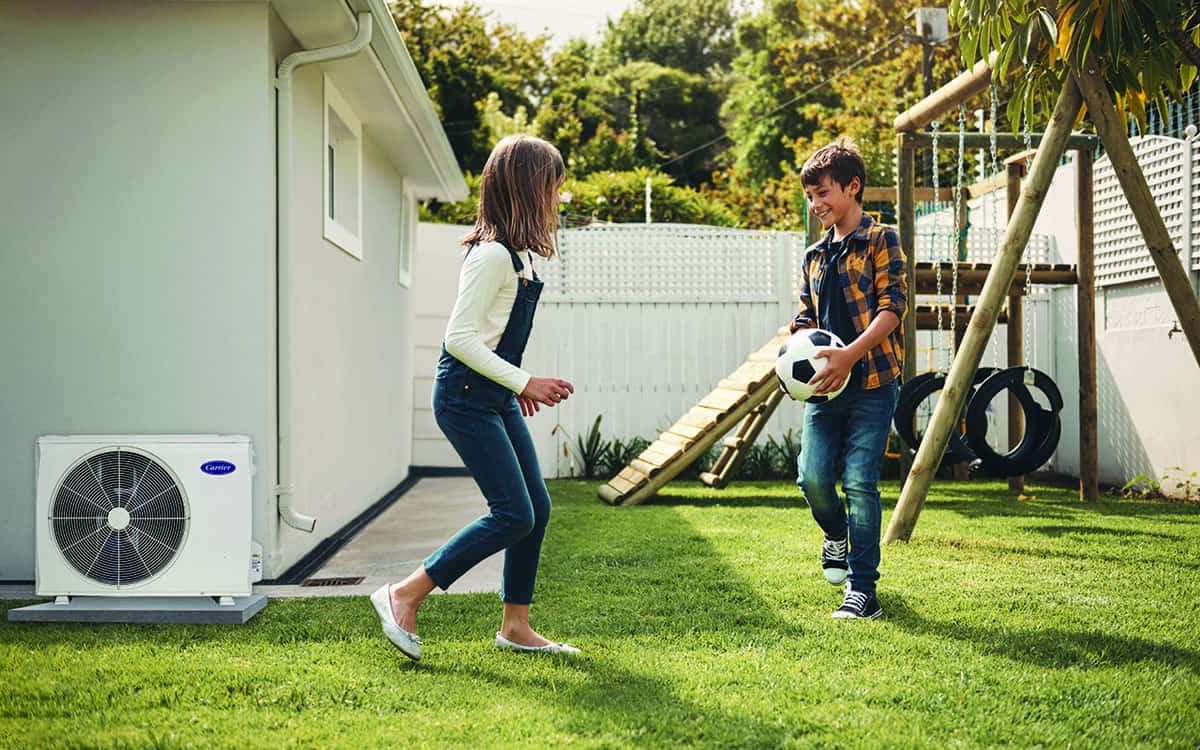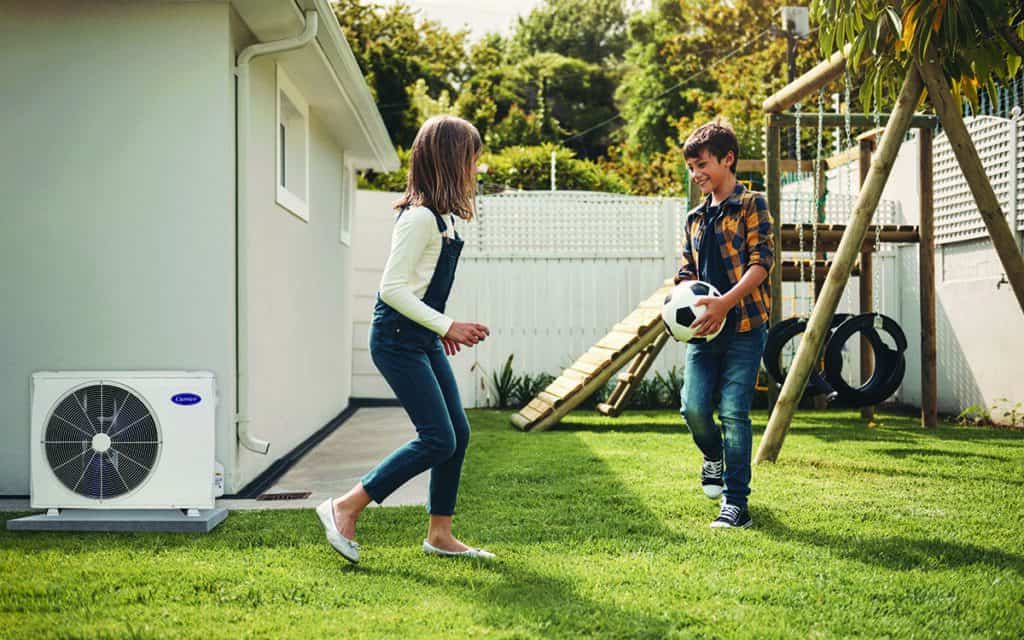 HVAC systems connected to air ducts are less efficient—up to 25 percent of air in your ductwork escapes through air leaks and tears, according to the U.S. Department of Energy. Adding a ductless system to your home increases energy efficiency. You won't experience air loss since your heating and cooling equipment isn't attached or dependent on ductwork.
Additional benefits of ductless systems include:
Savings on your heating and cooling expenses
Easy installation
Reduced operating noise
Flexibility on the location of the indoor unit
Temperature control
You can rely on the equipment your Carrier dealer sells and services—all products come from leading manufacturers and are of the highest quality. Your ductless mini split will be installed correctly by our dealers and provide several years of comfort inside your home.
Find a Carrier Dealer Near You
Ductless Replacement
Are you ready to upgrade your ductless system? A Carrier dealer can go over the different options available to you to determine the best replacement option. Our Carrier dealers are well-versed with all HVAC models and the many features available to improve your comfort.
Ductless Repairs
Is your ductless system leaking refrigerant? Are you concerned there is a clog in the condensate drain? Or maybe the heating and cooling system is only providing spotty comfort? Even when you schedule routine preventative maintenance visits, you can run into problems. When an issue pops up, you can count on your Carrier dealer to resolve it.
Ductless Maintenance
Proper maintenance on your ductless system can help reduce the risk of minor issues turning into costly repairs. Ask your Carrier dealer about the different maintenance programs available to ensure you stay on track with preventative maintenance services for all your heating and cooling equipment.
Ready for a Carrier Dealer to Assist With Your Ductless Needs?
Carrier Northwest is here with an entire network of impressive, licensed Carrier dealers in Oregon, Washington, Montana, northern Idaho, and Northern California. Find a leading Carrier HVAC dealer to install, replace, or maintain the ductless system you deserve.