Find a Carrier Dealer Near You
Thermostat and Zone Controls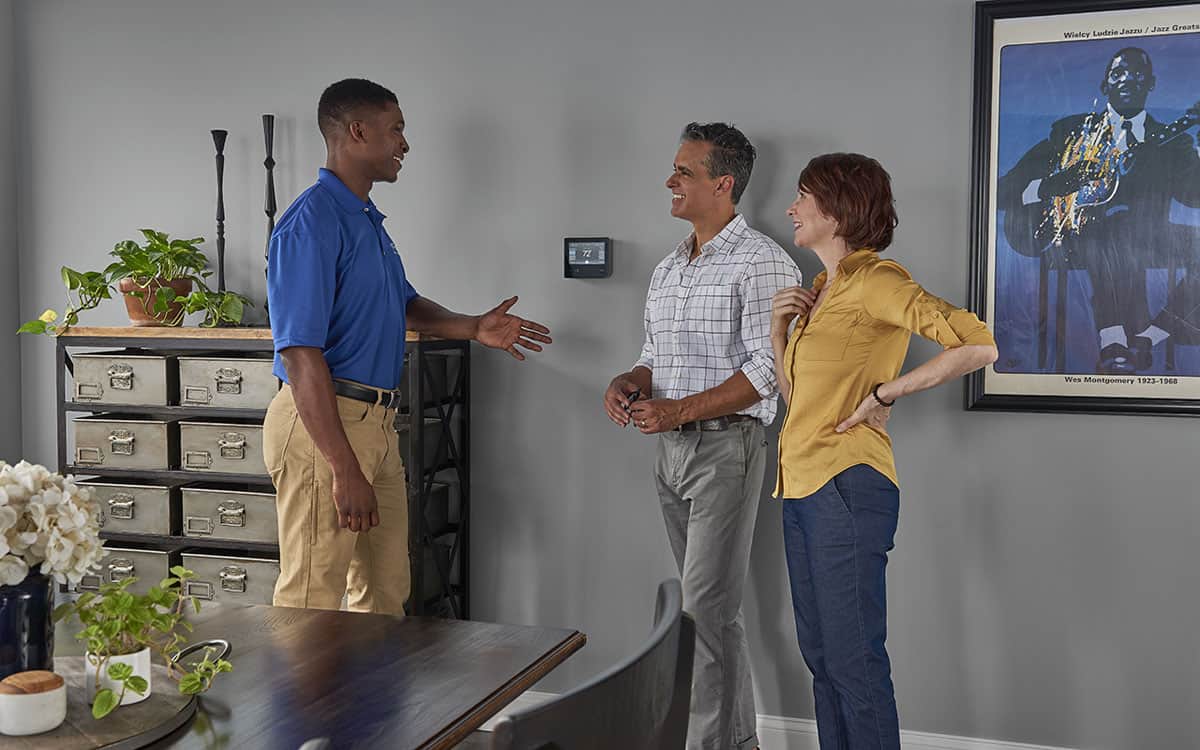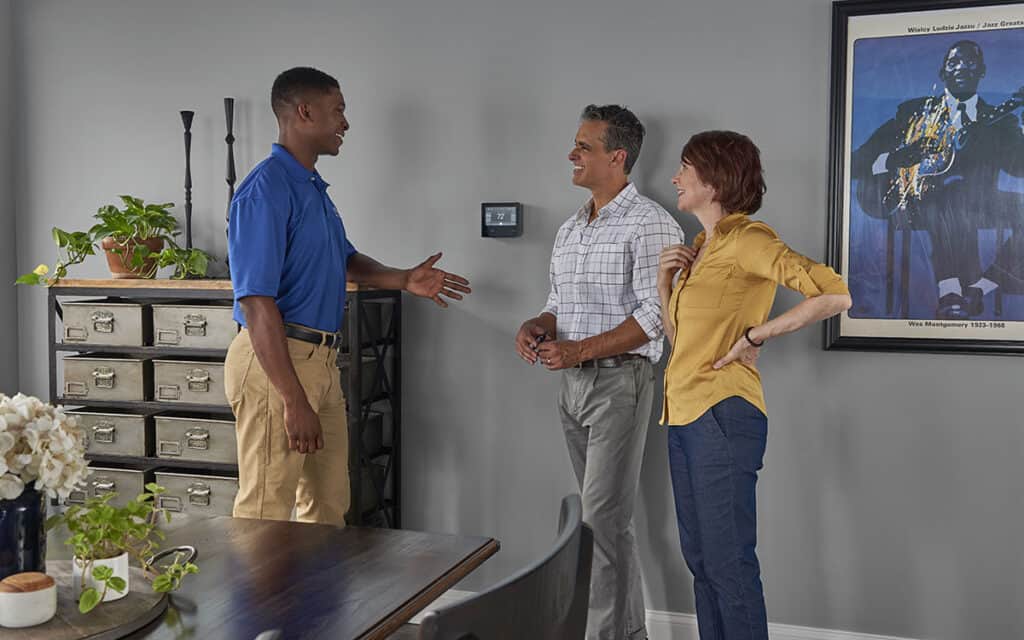 Are you tired of dealing with hot and cold spots throughout your home? Do you have family members who turn up the thermostat while others dial it down?
If you are looking to maintain different temperatures throughout your home, consider installing a zone control system.
Stop settling for a sub-par performance from your heating, ventilation, and air conditioning (HVAC) system. Experience total comfort in a completely new way by installing zone controls to enjoy your preferred temperature.
Need extra heating or cooling support in a newly added room? Is your converted garage struggling to keep up with the rest of your home? Look no further than Carrier Northwest to find a nearby Carrier HVAC dealer who can provide zone control installation services in Oregon, Washington, Montana, northern Idaho, and Northern California. We have a directory of licensed Carrier dealers who are zoning experts!
What Are Zone Controls?
Zone control systems allow you to control the temperature of different areas inside your home. You decide which areas you want to have individualized temperature control.
Each of these areas, or zones, has a thermostat that controls mechanical dampers in your air ducts to direct the airflow. The thermostat will control the temperature for that particular area—without impacting any other part of your home.
Turn your entire upstairs into a zone, or turn every room into a separate one. Homes with multiple floors, tall ceilings, large windows, or slab foundations are perfect candidates for zoning.
Say goodbye to constant thermostat fiddling. Everybody can adjust the thermostat in their zone according to their preference.
Types of Different Thermostats
You can choose between several types of thermostats, including non-programmable thermostats, programmable thermostats, Wi-Fi thermostats, and Smart thermostats.
When adding a zone control system to your home, ask your Carrier dealer about programmable, Wi-Fi, and Smart thermostats. These thermostats each offer desirable features and can help you further enhance your level of indoor comfort.
Programmable thermostats allow you to schedule different temperatures inside your home throughout the day and week.
Wi-Fi thermostats work similarly by maintaining your set temperature but function with the help of an internet connection and allow you to control the temperature remotely.
Smart thermostats are even more advanced and will monitor and adjust to your heating and cooling preferences based on how you typically set the temperature in your home.
Zone Control System Installation and Replacement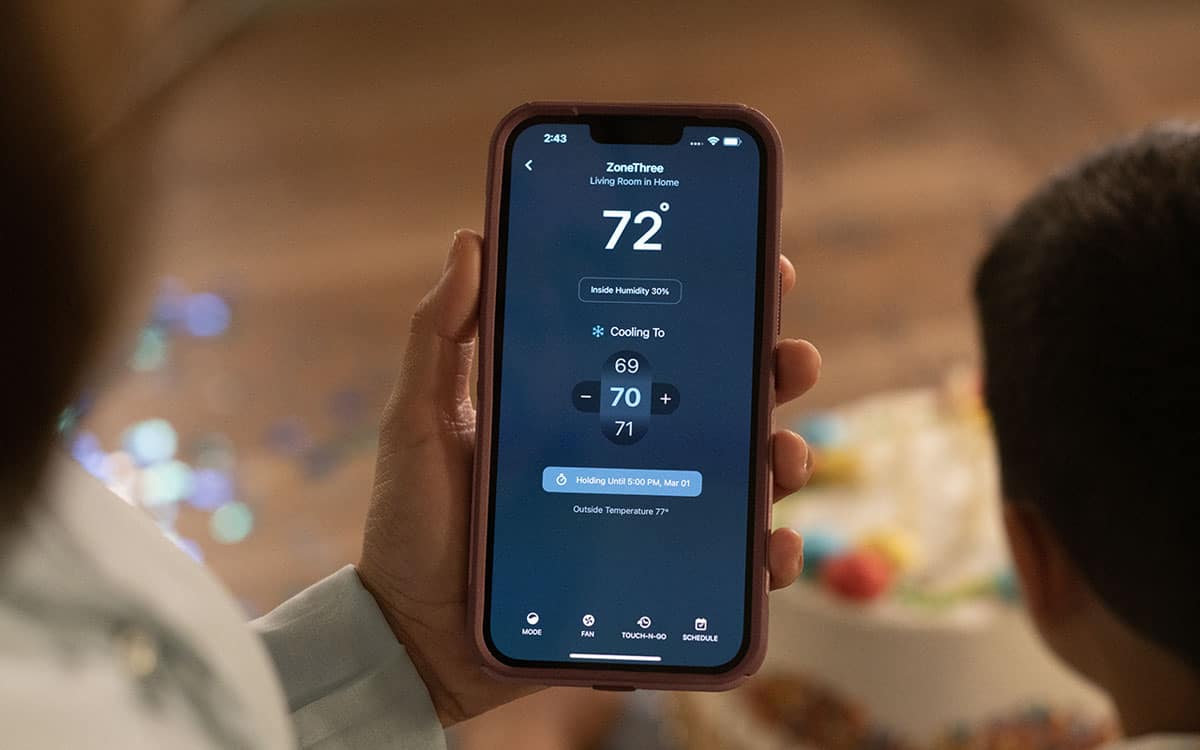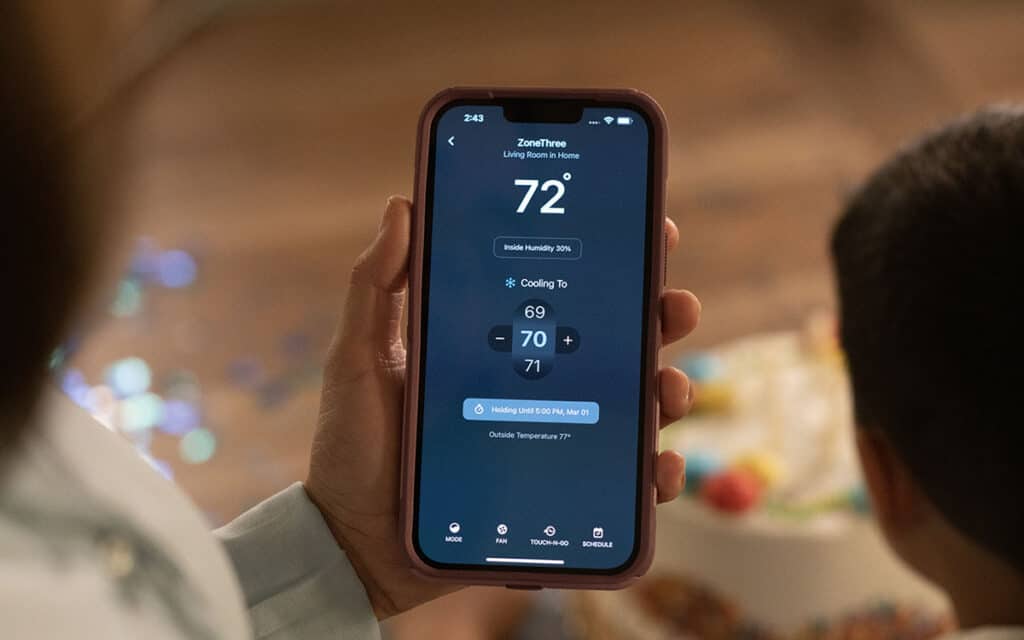 Find a Carrier dealer through Carrier Northwest who can install your zone control system. Carrier HVAC dealers focus on the details of every installation service. Turning to Carrier means your system will be installed correctly and efficiently. Once your system is in place, you will have ultimate control over the temperature in each zone.
Is it time to replace your HVAC system? Wear and tear will happen. You may even want to upgrade your thermostats. In any case, it may be necessary to adjust your zone control system so that it works with the new equipment.
Our directory lists the most trusted Carrier HVAC dealers in the Northwest. Take a look and find your Carrier dealer today.
Find a Carrier Dealer Near You
What Are the Benefits of Zone Control Systems?
Zone controls have many advantages, including:
Easy installation
Improved energy efficiency
Convenience and comfort
Support to your HVAC system so it can reach its full service life
Zone Control System Repairs
Problems with your zone control system—or any piece of HVAC equipment—should never be ignored. Save yourself the trouble of a costly repair down the road by reaching out to a Carrier dealer. Carrier HVAC dealers have the training and expertise to get your zone control system back in top condition.
Zone Control System Maintenance
Maintain your zone controls to get the most value from your investment. Give yourself peace of mind by keeping up with routine preventative maintenance services. Your zone control system and HVAC equipment will run at optimal efficiency—and you will be as comfortable as can be inside your home!
Turn to a Carrier Dealer for Zone Control Services
When you need top-quality zone control system installation, replacement, repair, and maintenance services in Oregon, Washington, Montana, northern Idaho, and Northern California, go to Carrier Northwest. Our directory lists the best Carrier HVAC dealers in your area—schedule your appointment today for a free consultation.