Find a Carrier Dealer Near You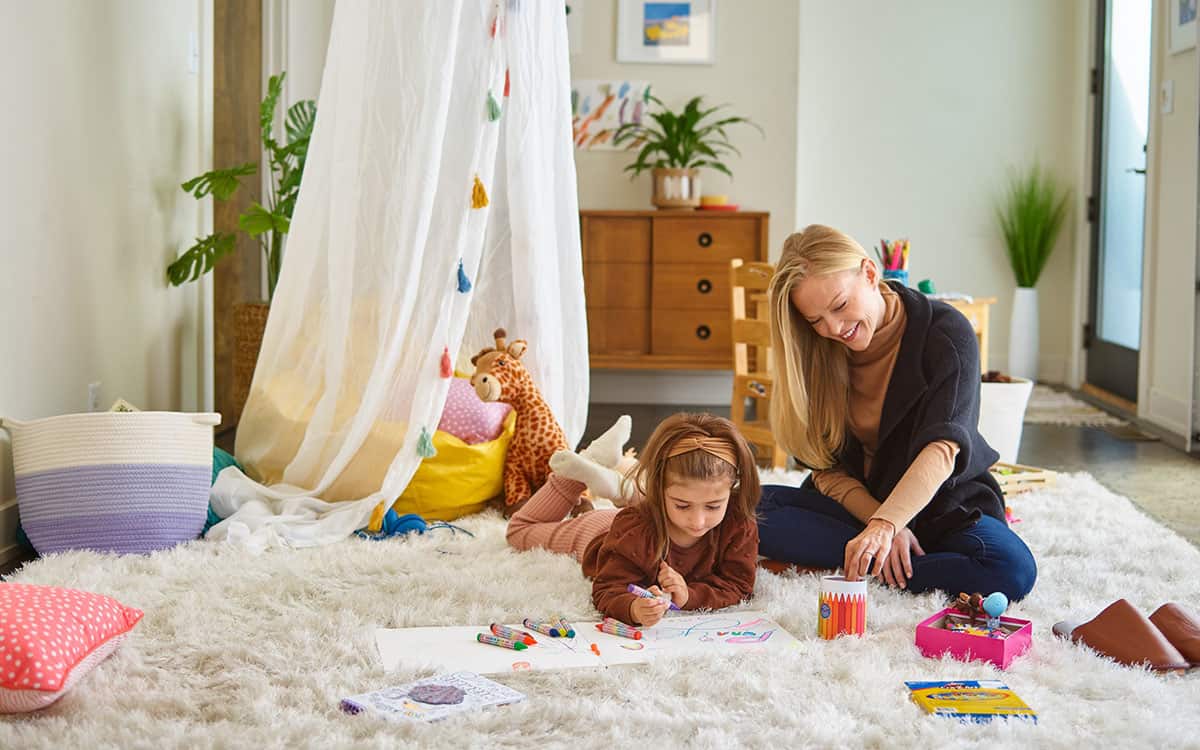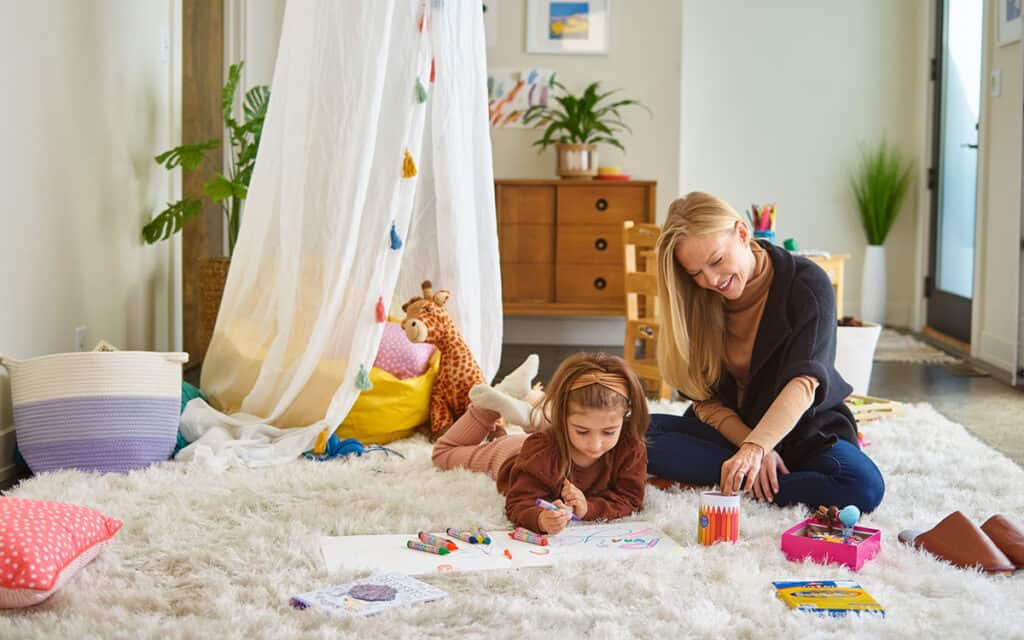 With all the time we spend indoors, let's create a welcoming environment inside our homes that's warm, comfortable, and safe.
That includes our indoor air quality (IAQ).
Your indoor air quality matters to us. Whether you're looking for a way to eliminate airborne pathogens, alleviate allergy symptoms, or control the humidity levels of your home, a Carrier dealer can offer the assistance you need.
Find a Carrier dealer through Carrier Northwest in Oregon, Washington, Montana, northern Idaho, and Northern California today!
Choosing the Best for Your Indoor Air Quality Needs
Carrier Northwest helps you find leading Carrier dealers for all your heating, ventilation, and air conditioning (HVAC) services. That includes indoor air quality system installation, replacement, repairs, and maintenance. A Carrier dealer will work with you to create a customized plan, recommending products and services that help lead to a healthier environment.
Carrier HVAC dealers are committed to excellence and will provide the most efficient HVAC services in your area. Find a Carrier dealer to handle all your indoor air quality needs and more by turning to our Carrier Northwest Directory.
How Can I Promote Better Indoor Air Quality?
To experience cleaner air and less pollution in your home, look to our Carrier dealers. They will work with you to make your ideal atmosphere a reality.
Looking for simple ways to get a head start on improving your indoor air quality? Prevent allergens and other particles from building up by following these basic tips:
Sweep, dust, vacuum, and mop regularly.
Stop using aerosol sprays, including air fresheners, deodorants, and hairspray.
Avoid or reduce the use of products known for emitting volatile organic compounds (VOCs).
Replace or wash your air filter every 30 to 90 days.
Turn on vents and fans when you're cooking in the kitchen.
Open the windows, especially if you're painting or remodeling.
Keep your pets clean and well-groomed.
What Are Indoor Air Quality Products?
Your Carrier dealer may recommend one or more products to bolster your air quality. Some of these products include:
Whole-Home Air Purifiers
Tired of breathing in germs and other airborne particles? An air purification system sanitizes your air. While an air filter catches and traps particles, a whole-home air purifier cleans and eliminates these harmful and bothersome pollutants.
Whole-Home Dehumidifiers
Even though your air conditioning system helps reduce humidity, your home may still struggle with too much moisture in the air. If your home is overly humid, mold and mildew can start to grow. Wood floors, cabinets, and furniture may begin to rot. To avoid damage to your home—and to protect your health—opt for a whole-home dehumidifier. A dehumidification system will remove the excess moisture in the air so your home's humidity levels remain in the recommended range between 30 and 50 percent.
Whole-Home Humidifiers
While too much humidity can negatively impact your health and home, so can too little moisture. If your home is overly dry, you may be more susceptible to colds and upper respiratory illnesses. You may experience dry skin and hair while your home also suffers. That includes paint chipping off the walls and wooden materials splitting or cracking. Adding a whole-home humidifier is another way to ensure your home's humidity levels are within the safe range.
Some other suggestions your Carrier dealer may have to help enhance your air quality are:
Opt for routine HVAC maintenance visits.
Schedule an air duct cleaning.
Upgrade from your current HVAC system to a more efficient model.
Find a Carrier Dealer Near You
Indoor Air Quality System Installation and Replacement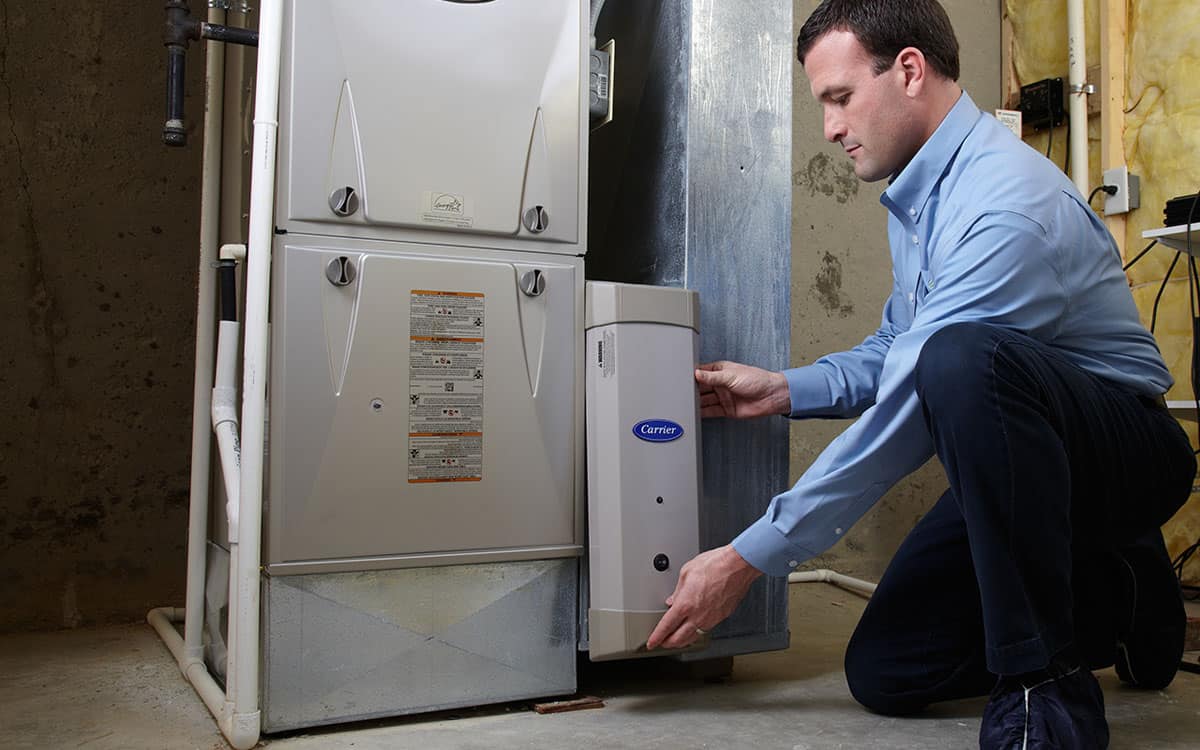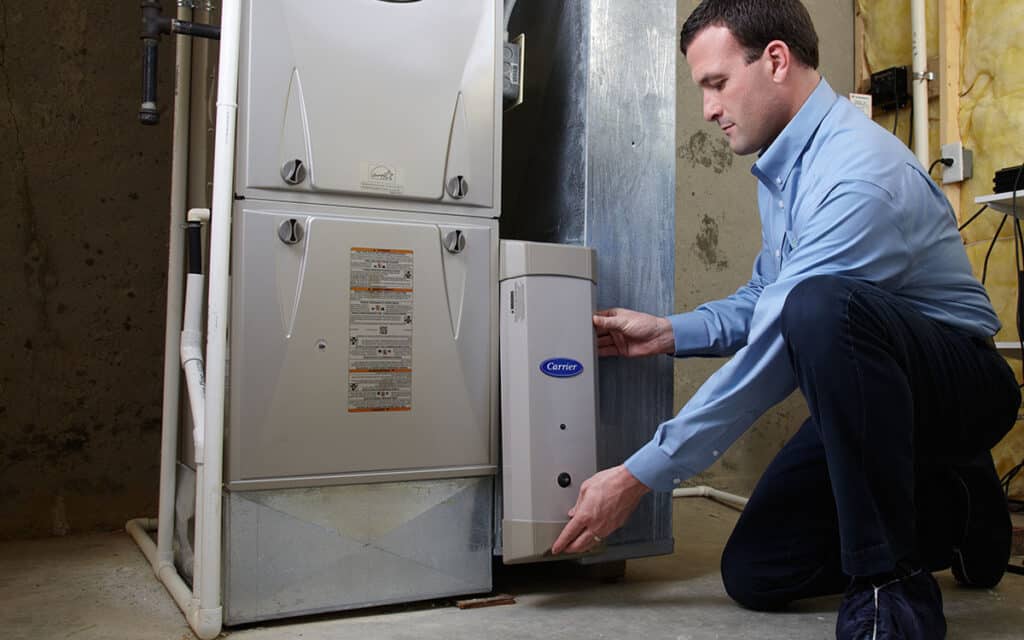 Are you ready to add an indoor air quality system to your home? Your Carrier HVAC specialist will install it for you. With the help of a licensed professional, you'll be able to experience a more comfortable and safe environment.
Do you currently have an indoor air quality product in your home that is not getting the job done? Carrier can replace or upgrade your current product to ensure your overall HVAC system keeps you healthy and comfortable.
What Indoor Pollutants Can Affect My Indoor Air Quality?
Ever wonder what indoor particles could be impacting your overall health? Some of the most common pollutants that could be in the air you're breathing right now include:
Dust
Dirt
Pollen
Some
Pet dander
Mold spores
Greenhouse gases like carbon dioxide, nitrous oxide, and water vapor
Want to combat air pollution inside your home? Go to our directory to find a Carrier HVAC dealer near you and schedule a free consultation.
Indoor Air Quality Repairs
Is your indoor air quality system not working correctly? Let a Carrier dealer diagnose the issue. Carrier Northwest has leading Carrier HVAC dealers who can assess your indoor air quality products and get them back in working order again.
Indoor Air Quality Maintenance
Maintenance is essential on all HVAC equipment. For ideal air quality, you'll want to ensure your indoor air quality products function just as well as they did upon initial installation. Let our Carrier dealers take a look and develop a maintenance schedule for all your equipment.
Need a Carrier Dealer to Help With Your Indoor Air Quality?
No matter what indoor air quality needs and concerns you have, Carrier Northwest is here to help you find a Carrier dealer in Oregon, Washington, Montana, northern Idaho, and Northern California. View our directory and reach out to one of the Carrier dealers for service today.