Find a Carrier Dealer Near You
Looking for an efficient heating and cooling option for your home? A heat pump could be just what your home needs!
Turn to Carrier Northwest to add a heat pump to your home. We will assist you and your family by helping you find a trusted Carrier dealer.
Our moderate temperatures in the Northwest make a heat pump the perfect solution to keep your home comfortable year-round. Heat pumps are dual purpose systems that provide heating and air conditioning. They run on electricity, using much less energy to heat your home than a gas burning furnace.
Select a nearby Carrier dealer from our directory. Carrier Northwest offers a selection of licensed heating, ventilation, and air conditioning (HVAC) dealers in Oregon, Washington, Montana, northern Idaho, and Northern California. Find the services your family deserves today.
What Advantages Do Heat Pumps Offer?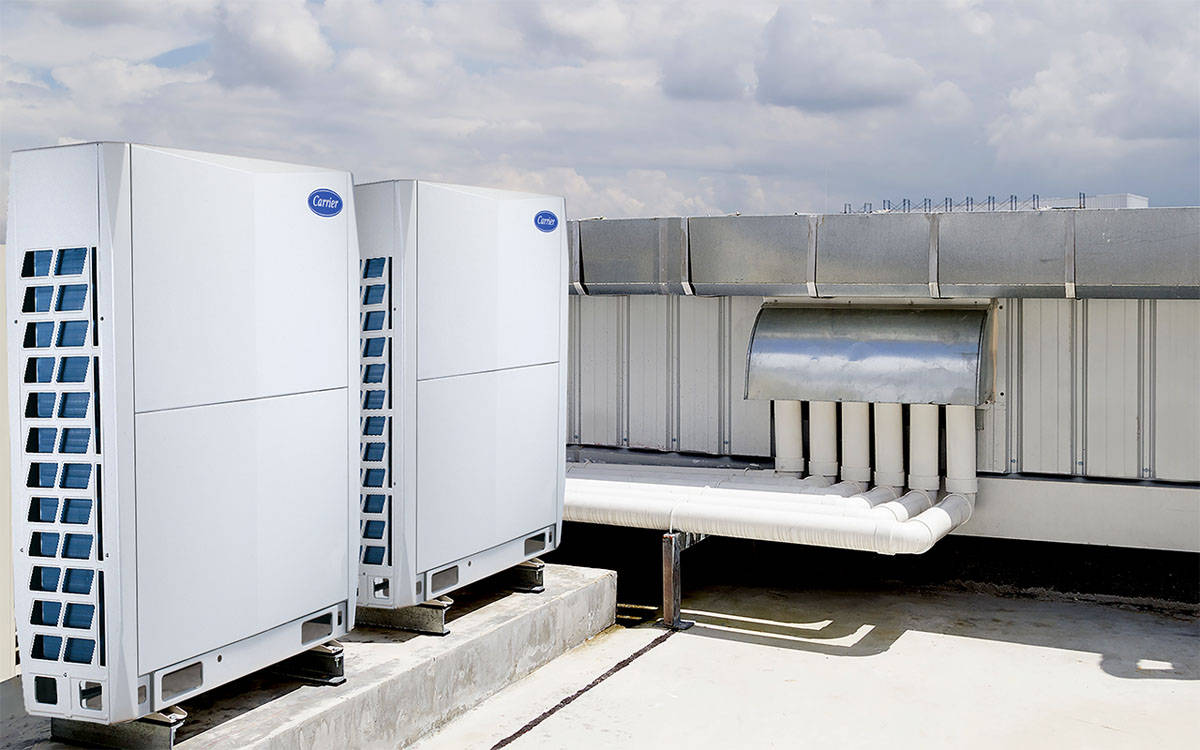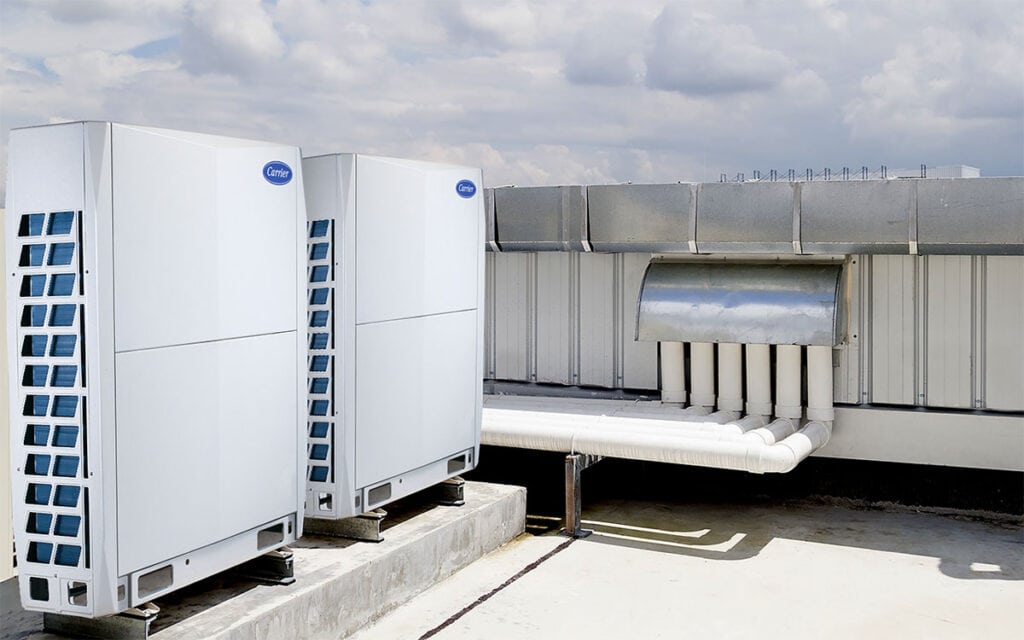 It's no wonder why heat pumps are such a popular HVAC option. Heat pumps offer an extensive list of benefits, such as:
Ability to provide both heating and cooling
Lower operating costs
Energy efficiency
Improved indoor air quality (IAQ)
Environmentally friendly
Heat pumps make an exceptional addition to your home—instead of generating heat like a furnace, your heat pump transfers it. This process allows for greater energy efficiency and creates a smaller carbon footprint than conventional heating and cooling methods. Enjoy greener alternative that helps you cut energy use—opt for a heat pump.
Will a Heat Pump Help Reduce My Heating and Cooling Costs?
Since a heat pump uses less energy to operate, you can absolutely save money—your heating and cooling bills will be much lower! Start enjoying savings each month by investing in a heat pump for your home today.
Heat Pump Installation
Are you ready to install a heat pump in your home? Look to one of the Carrier dealers listed on our Carrier Northwest directory. Each HVAC dealer is committed to providing you with expert installation so that your heat pump will remain operating efficiently for its full service life.
Your Carrier dealer will keep you informed through every step of the installation process. Carrier sets you up for success—all you need to do is sit back, relax, and enjoy the comfort of your home!
What Is the Difference Between an Air-Source Heat Pump and a Water-Source Heat Pump?
Air-source heat pumps extract warm air to and from your home while water-source heat pumps transfer heat from bodies of water, like a lake or pond.
A water-source heat pump uses a closed looped system and is more reliable than an air-source heat pump because it is less dependent on the outdoor temperature. However, you need to live near water. Otherwise, an air-source heat pump is the most common heat pump.
What Is a Geothermal System?
Commonly referred to as a ground-source heat pump, this type of heat pump is the most efficient of all. A geothermal heat pump pulls heat from a few feet below the ground, where the temperature remains within a consistent range. The process reverses itself in the summer when the temperatures warm up. Geothermal heat pumps cost more up front but offer a quicker return on investment through lower energy bills and greater comfort.
Find a Carrier Dealer Near You
What Is a Dual-Fuel System?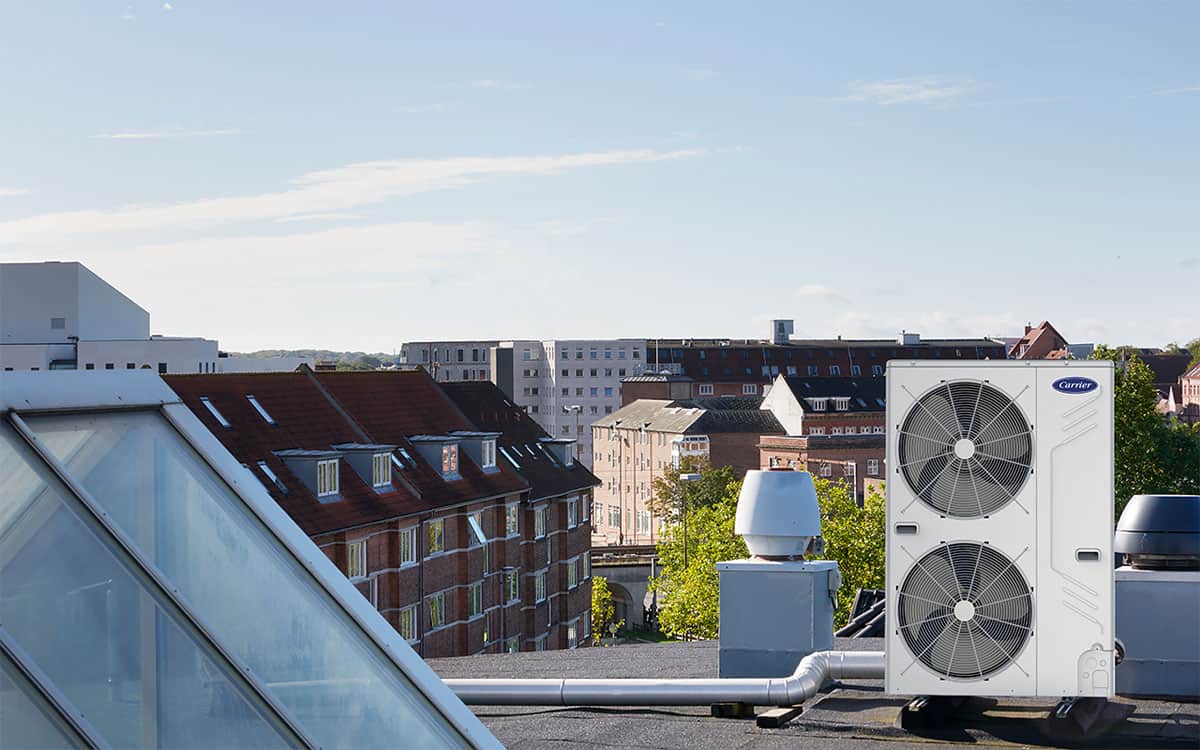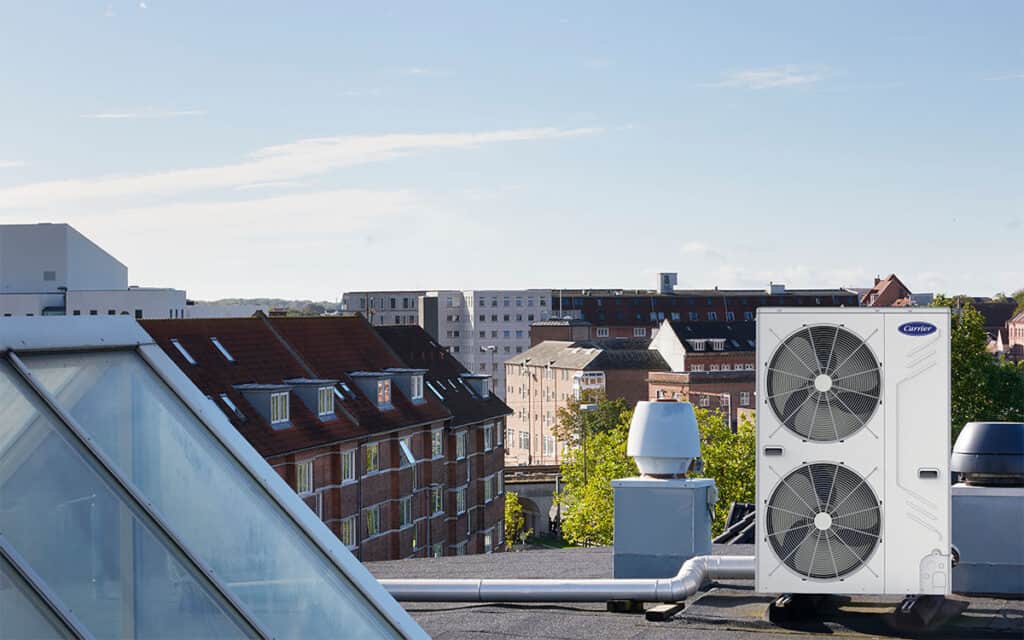 Though extremely efficient, heat pumps can have a difficult time providing an appropriate amount of heating when the outdoor temperatures drop below freezing. Dual-fuel systems consist of both an electric heat pump and a gas furnace. When the temperature drops to a certain degree outside, you can turn on your gas furnace to ensure your home is warm enough. Otherwise, your heat pump keeps you warm at a much lower operating cost.
Heat Pump Repairs
Are you having issues with your heat pump? Look to Carrier Northwest. Our directory has a network of Carrier dealers ready to assist you and get your heat pump working again. Reach out to a nearby HVAC dealer who will perform a thorough inspection, evaluate the condition of your system, and resolve the problem for you.
How Will I Know When It's Time to Replace My Heat Pump?
Is your heat pump close to the end of its useful service life? Have you spent money to repair it more times than you can keep count? It could be time for a replacement. Let one of the Carrier dealers in our network assess your heat pump and inform you of the best action to take.
Heat Pump Maintenance
For all your heat pump maintenance, to turn to Carrier Northwest. Our network of Carrier dealers is here to provide you with the top-quality maintenance services your heat pump needs to operate efficiently.
Looking for a Carrier Dealer for Your Heat Pump Needs?
Carrier Northwest is here to provide you with a complete list of Carrier HVAC dealers in Oregon, Washington, Montana, northern Idaho, and Northern California. Start going through our directory today to find a Carrier dealer for your next heat pump installation, replacement, repair, or maintenance service.